It seems that even though they canceled their event due to Hurricane Sandy, Google took the time to announce the  official details in regards to their new Nexus devices that will be available soon. The Nexus 4 is the next smartphone from Google and it packs a powerful quad-core configuration, in an glass covered casing.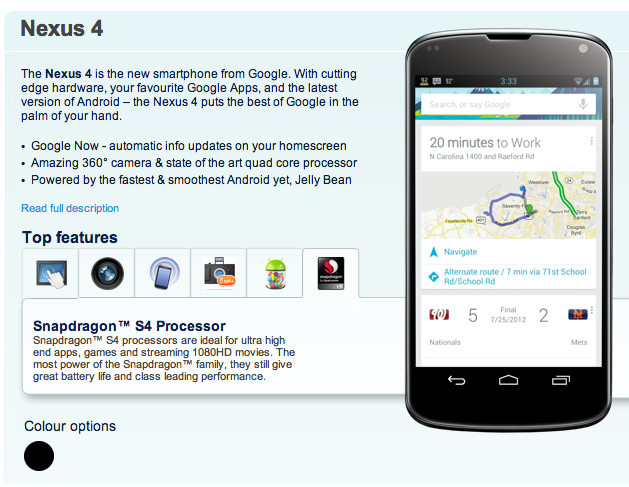 The Google Nexus 4 has a 4.7-inch True HD IPS+ display at a resolution of 1280×720 pixels. It runs Android 4.2 out of the box, including new features, like an improved version of Google Now and a quick-settings menu. The device will come in variants with 8GB and 16GB of internal storage. There is no SD memory card slot, something we already knew.
The 8GB Nexus 4 will be priced at 9 with the 16GB priced at 9. The device will be available from the Play Store, with HSDPA+ network capabilities, starting November 13. It will be sold in the US, UK, Germany, France, Spain, and Australia for starters, with more countries coming soon. In the US you can get the device with a 2-year contract from T-Mobile, for 0.
Related posts: